"Bunny Boot" Ball:
Full Moon Ski and Dance Party
Friday, 6 March 2015
7:00 - 10:00 PM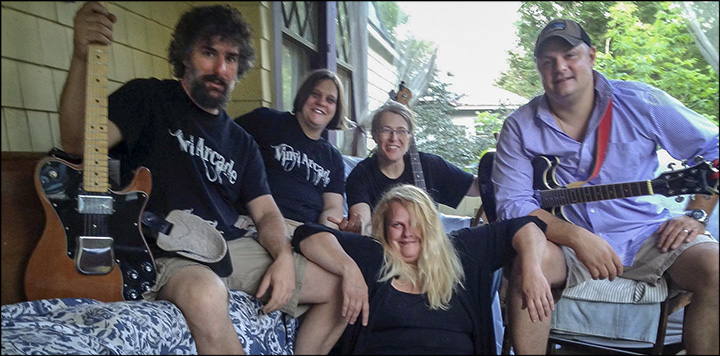 Kick up your feet for a thumping good time at the VIC!   We'll be skiing and dancing to the music of Vinyl Arcade and generally having a good time. Vinyl Arcade is a classic rock band based in Saranac Lake. Band members Jenn Thomas (drums), Beth Hogle (bass), Darrin Seeley (rhythm guitar), Kathy Green (vocals), and Chris Nedwik (lead guitar) play cover tunes from the classic era of the sixties and seventies. Some samples of their music are available here.
There will be both indoor and outdoor activities with food and a bonfire.  Wear your big winter bunny boots, but bring your dancing shoes and join us for a fun night of music and dance from 7:00 to 10:00 PM.  A juice bar will be available, and the Paul Smith's College baking club will provide sweet and savory snacks. The cost is $15 per person or $25 per couple.  Season Pass Holders: $10 per person and $15 per couple. Dress is Adirondack Outdoor Casual!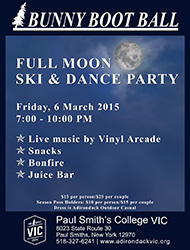 >