Maple Weekend
19 & 20 March 2016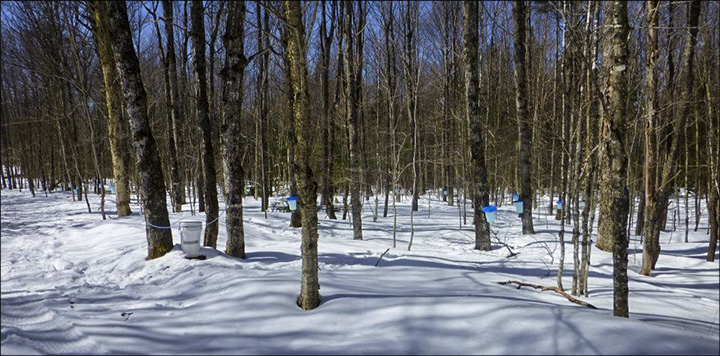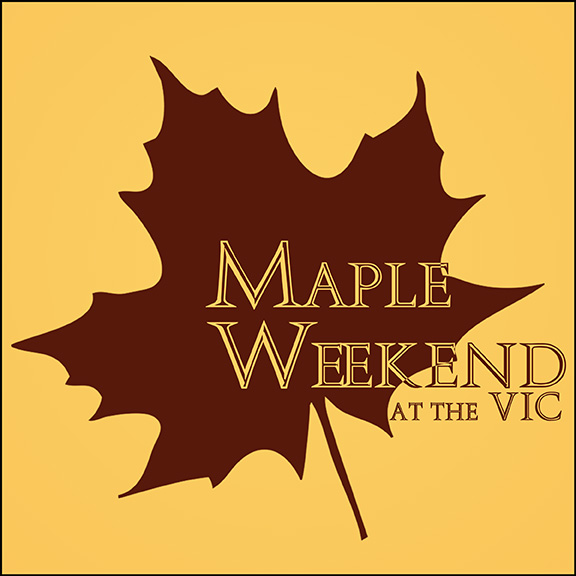 The Paul Smiths VIC is joining with other maple producers in the New York State Maple Producers Association to offer a maple weekend on 19 and 20 March 2016.
In addition, the VIC is holding a hands-on Sap to Syrup Workshop from 9:00 AM to noon on Saturday. The workshop will allow participants to experience all aspects of the syrup making process. Participants will monitor sap quality, learn to work with reverse osmosis equipment, assist with the wood-fired evaporator, and draw off a finished batch of VIC maple syrup. The cost is $20 per person.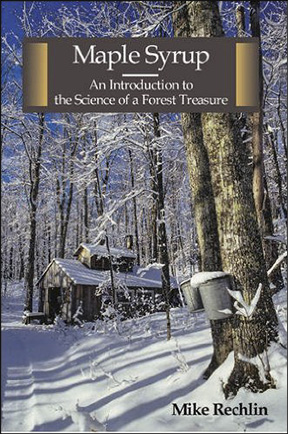 On Sunday, 20 March, former Paul Smith's College Professor Mike Rechlin will be at the VIC sugar house from noon to 2:00 PM to talk about his new book – Maple Syrup: An Introduction to the Science of a Forest Treasure. The book takes the reader through the what, where, when, and why of maple sap and its conversion to maple syrup, that all-so-appreciated product of the North American deciduous forest.
The goal of Maple Weekend is to provide an opportunity to teach the public about the production of maple syrup and other related products and to share the taste of real mouth-watering maple syrup with visitors. This event is designed to showcase the VIC's maple sugaring operation.  The VIC is also holding another maple weekend on 2 & 3 April 2016. For more information, contact: Brian McDonnell, bmcdonnell@paulsmiths.edu
Maple Weekend Schedule
Saturday, 19 March 2016
9:00 AM to Noon
Sap to Syrup Workshop: Preregistration required. Limited to 10 participants per session.
Noon to 2:00 PM
Student-led tours of the VIC Sugar Bush. Free. Plan on a two hour walk
Noon to 3:00 PM
Bowl & a Roll: A hearty lunch prepared by Paul Smith's College culinary student Bill Rock.
Ongoing
Maple syrup making demonstration in the VIC Sugar House. Free
Ongoing
Culinary uses of maple sap. Free
Ongoing
Maple confections for sale
Sunday, 20 March 2016
Noon to 2:00 PM
Student-led tours of the VIC Sugar Bush. Free. Plan on a two hour walk
Noon to 2:00 PM
Former PSC Professor Mike Rechlin will be at the VIC sugar house to talk about his new book – Maple Syrup: An Introduction to the Science of a Forest Treasure.
Noon to 3:00 PM
Bowl & a Roll: A hearty lunch prepared by Paul Smith's College culinary student Bill Rock.
Ongoing
Maple syrup making demonstration in the VIC Sugar House. Free
Ongoing
Culinary uses of maple sap. Free
Ongoing
Maple confections for sale