VIC Environmental Education Programs for Children:
No School Days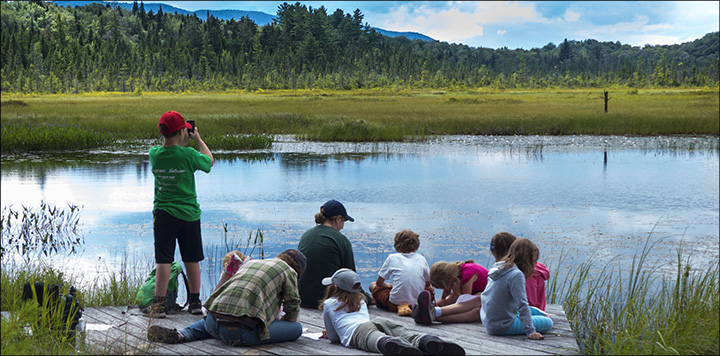 The No School Days programs are offered on days when neighboring schools are closed on planned holidays or spring break. The program provides half-day and full-day environmental education sessions to teach children in Grades 3-5 to become VIC eco-explorers, learning about the natural world in the Adirondack Mountains. Activities include: hiking, exploring the marsh, playing games, and making arts and crafts. Fun is number one, while we develop sensory awareness, creative thinking, listening comprehension, and empathy. No School Days are offered on the following dates:
No School Day programming is led by VIC Educator Deb Paradis and supported by Friends of the VIC.