Explore the Adirondacks:
Mushroom Walks with Susan Hopkins
Selected Wednesdays and Sundays, starting 26 June 2013
2016 Mushroom Walks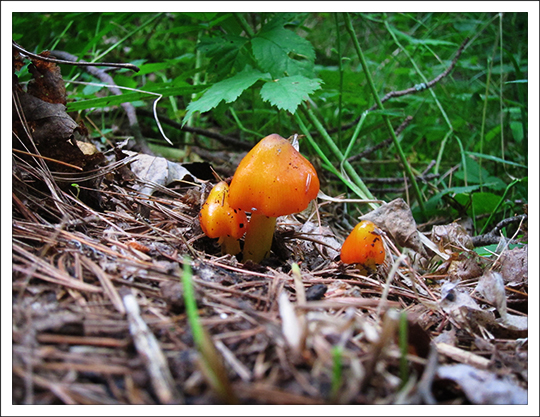 Join mushroom expert Susan Hopkins for a casual walk in the woods to look at all mushrooms and fungi. All walks start at 10:00 AM. We will discuss and identify poisonous and edible species and point out some of medicinal value too. This walk will take at least 2-2 ½ hours and will be held rain or shine. Bring a lunch to eat in the picnic pavilion if you want to stay longer to use books and reference materials provided by Susan for further study. $10 per person for Friends of the VIC. $20 for nonmembers.
Walk dates for 2013:
Wednesday, 26 June
Sunday, 30 June
Wednesday, 10 July
Sunday, 14 July
Wednesday, 24 July
Sunday, 28 July
Wednesday, 14 August
Sunday, 18 August
Wednesday, 28 August
Sunday, 1 September
Wednesday, 11 September
Wednesday, 25 September