Adirondack Wildflowers:
Wood Sorrel (Oxalis montana)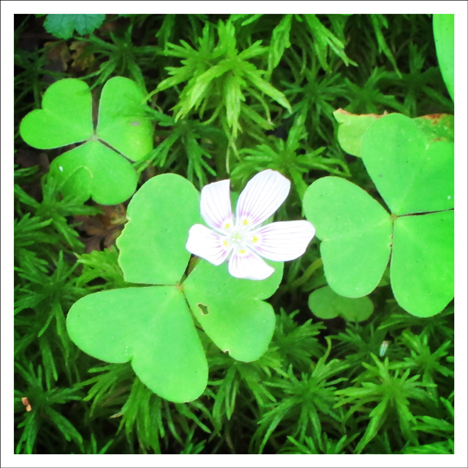 Oxalis montana is a species of flowering plant known by the common names mountain wood sorrel, wood shamrock, and common wood sorrel. The plant is native to eastern North America, including eastern Canada and the north-central and eastern United States. The wood sorrel is a low-growing plant with clover-like foliage and several white or pink flowers, with only 1 flower per stalk. This wildflower was seen blooming on the Boreal Life Trail in early July.