Paul Smiths VIC Map Hike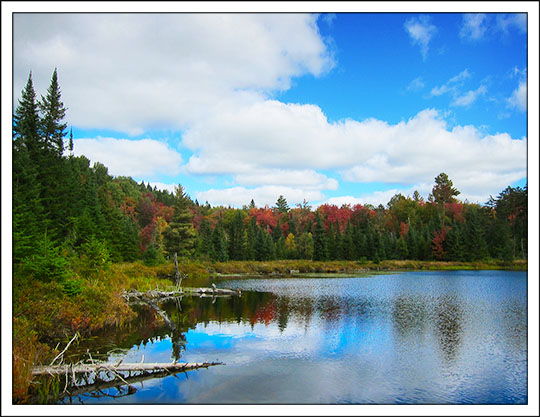 Long Pond from the leon-to on the Long Pond Trail (Control Point 11) The Paul Smiths VIC has developed a Map Hike to provide individuals, families, and groups with another way to enjoy the VIC trails.  Participants purchase a kit for $8 in the VIC Gift Shop. The kit includes a control card and a map which with small red circles, numbered to indicate control points.  
Using the map, participants navigate to the locations indicated by the small red circles on the map.
At each location, participants will find a small red and white marker. The kit includes a clue sheet, which indicates where the marker may be found. Most markers are on trees or other features on the VIC trails, but others can be found a short distance away from the trail.
Participants copy the two-letter code on each marker onto the control card provided in the kit.
When finished, participants drop the control car in the mail for a chance to win a drawing.
Participants may visit the controls in any order they wish. There is no time limit on completing this activity. Take your time. It is a hike and not a race.  You can even complete the course in multiple visits.  Participants who fill in at least five control codes are eligible for prizes and a 10% discount on a compass at Blue Line Sports in Saranac Lake.