New Moon Art Show: Photo "Shoot-out"
6 September through 1 October 2016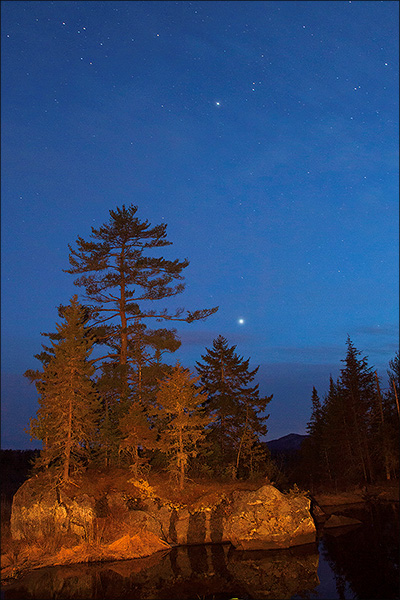 Photo by
Russ Hartnung
: The Island. Nightscape.
Winner of the Judge's Choice Awards
at the 2015 VIC Photo Shoot-out
Invited local photographers will be challenged to a photo "shoot-out" to be held at the VIC over Labor Day weekend (2- 5 September 2016). The photographers have four days to take photos anywhere within the VIC's 3,000 acres. Each photographer can display three framed photos in the show, which runs from 6 September through 1 October 2016.
The VIC – with a variety of natural settings, including mountains, old growth forest, bogs, streams, marsh, beaver lodges, and Adirondack lean-tos – is a popular destination for both artists and photographers.
Last year, the VIC challenged local photographers to participate in a photo "shoot-out," held in late April to coincide with the 2015 Science, Art and Music Festival. The resulting photos were exhibited in the New Moon Art Show, which hung from 24 April to 17 May.
Over the 2015 Labor Day weekend, invited Plein Air painters were challenged to a "paint-out" at VIC, with the paintings exhibited at the New Moon Art Show which hung from 13 September to 12 October 2015.
In 2016, the artists have been assigned the April time slot; and the photographers have been assigned the Labor Day time slot.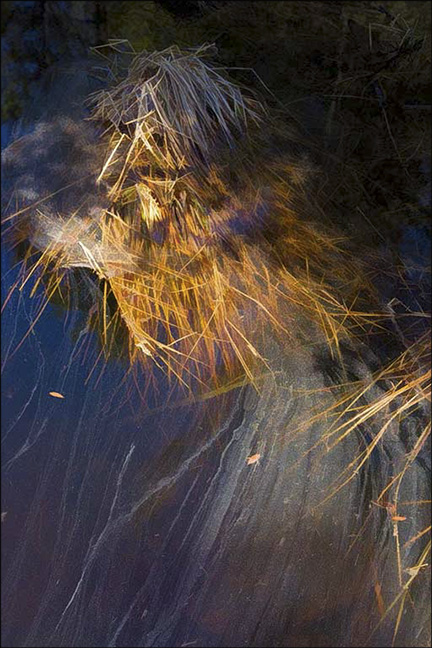 Last year's photographers set a high standard with a series of shots exploring Adirondack nature in spring. The exhibit included landscapes featuring intriguing cloud formations above Heron Marsh, close-ups spotlighting the shadows created by the spring sun, images exploring the changing patterns of moving water, and evocative night photos. Participating photographers included: Barry Lobdell, Eleanor Sweeney, Burdette Parks, Mike Lynch, Jill Wenner, Russ Hartung, Phil Gallos, James Bullard, Jon Chodat, Karla Brieant, and Brendan Wiltse.
This year's photo shoot-out will offer a different array of photogrpahic opportunities, since the VIC landscape will reflect the colors, plants, lighting, and patterns of early autumn. The exhibit will hang from 6 September through 1 October 2016. Free admission.