New Moon Art Show: VIC Paint Out
13 September - 12 October 2015
Reception: 3:00 - 5:00 PM, 13 September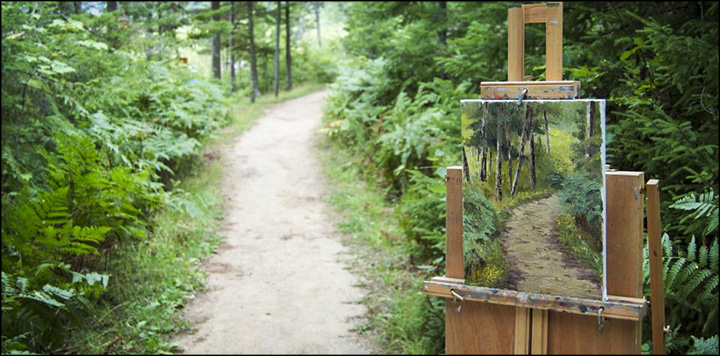 Invited Plein Air painters will be out painting at the Paul Smith's College VIC over Labor Day weekend (5-7 September 2015). The artists will then frame up their wet paintings and hang the show. The show will hang from 13 September through 12 October. All paintings will have been done on the VIC property. There will be a reception on 13 September from 3:00 to 5:00 PM. Free admission.