New Moon Art Show: NorthWind Fine Arts Group Show
8 March - 6 April 2016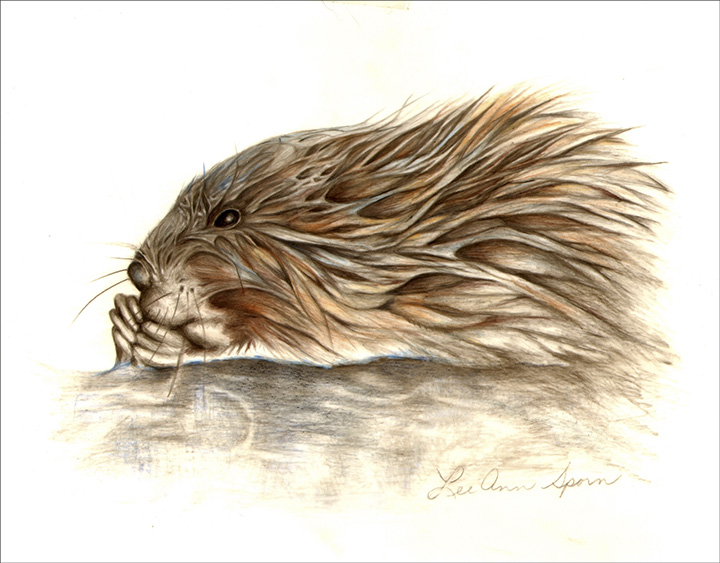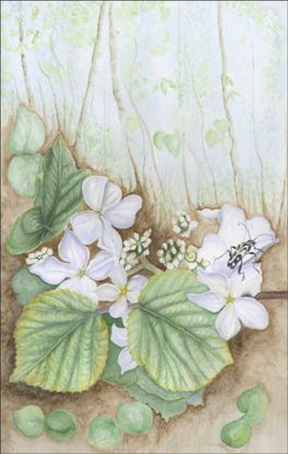 Lee Ann Sporn: Witch Hobble. Watercolor.
The March 2016 New Moon Art Show features works by the members of NorthWind Fine Arts. Their work will be available in the VIC Great Room for viewing and purchase during the VIC hours. The artwork on display will feature many different media, styles, and subjects. The exhibit will hang from 8 March through 6 April 2016. Free admission.
All exhibitors are members of the NorthWind Fine Arts Gallery, located at 11 Woodruff Street in Saranac Lake, New York. NorthWinds Fine Arts was established in May 2011 as a cooperative gallery by a group of eight Saranac Lake area artists. In October of 2013, the group decided to move to its new larger location, 11 Woodruff Street, while at the same time becoming 12 members strong. The gallery offers a rich and varied selection of original art in a wide range of media. NorthWind members include photographers, a blacksmith, a wood carver, and artists who work in oil, watercolor, pastel, and mixed media.