New Moon Art Show:
Naturally: Photographs by Burdette Parks and Paintings by Mary Woodcock Johnson
1 March - 29 March 2014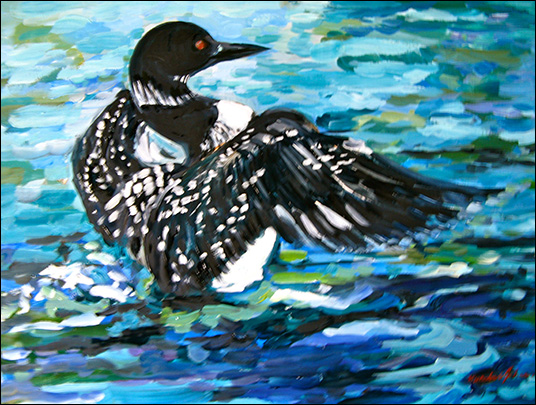 Artist Mary Woodcock Johnson and photographer Burdette Parks will exhibit their work at the Paul Smiths VIC from 2 March - 29 March 2014. Free admission. Underwritten by Friends of the VIC.
Artist Mary Woodcock Johnson lives and works in the Adirondacks. Her paintings are representational, colorful, and figurative and reflect the places, people, and animals living together in the Adirondacks. She works out of her gallery — Spectrum Fine Arts Studio and Gallery — located at 8 Academy Street in Saranac Lake.
Photographer Burdette Parks has studied and used photography as both a creative and business tool since 1964 — processing and printing his own work from the beginning. He works out of his Round Lake Studio on the shores of Middle Saranac Lake.