New Moon Art Show: Nature and Wildlife
Lori McCall and Nikolay Mikushkin
17 July - 13 August 2015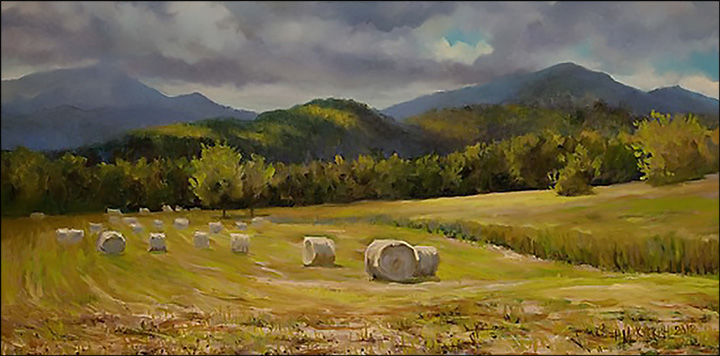 Lori McCall and Nikolay Mikushkin were prize winners in past Adirondack Plein Air Festivals. Part of the prize is a show at the Paul Smith's College VIC, one of the Plein Air Festival's painting sites.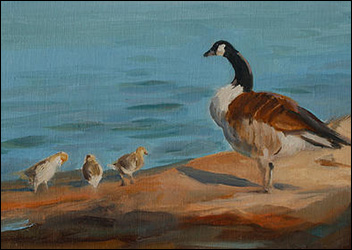 Lori McCall: Geese in Rusho Bay
6x8" Oil on Canvas

Artist and graphic designer Lori McCall lives in Liverpool, New York, and paints and works in the upstate New York region. "Painting outdoors allows me to truly enjoy our ever-so-short summers, and gives me the opportunity to travel and meet people. With friends and family in the 1,000 Island Region and being in close proximity to the Finger Lakes and Adirondacks, there's never a lack of inspiration."  
Nikolay Mikushkin is a "plein air" landscape artist who works mainly in oil. His work reflects his fascination with nature and the rural environment. He strives to capture not only the physical qualities of the scene, but the mood and complete ambiance that the specific location gives off. He currently lives in Syracuse. "I wish for my work to represent a reminder that we should not forget nature, but cherish the moments that we might take for granted."
The exhibit will hang from 17 July through 13 August 2015 in the Great Room of the VIC. The VIC Building is open from 9:00 AM to 5:00 PM daily. Free admission.