New Moon Art Show: Bird Art Invitational
17 May - 7 June 2013
Opening Reception: 17 May, 5:00 - 7:00 PM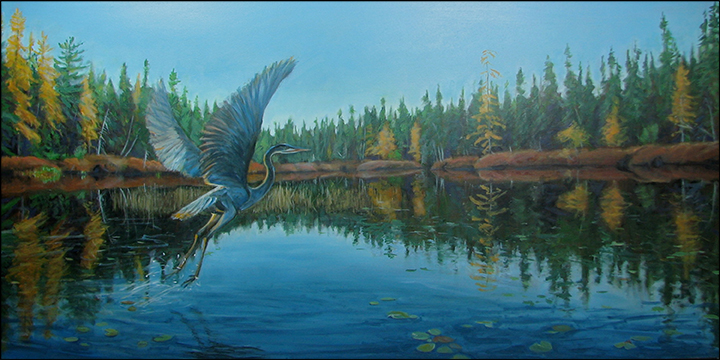 To view a Slide Show of the works exhibited, click here.
Birds have always been considered subject matter for artists, probably going back to prehistoric art on cave walls, perhaps because they can "magically" fly or because of the seemingly infinite number of varieties. Birds come in all different sizes, shapes, and colors.
To coincide with the 11th Annual Great Adirondack Birding Celebration, area artists have been invited to submit works of art that include or are about birds for an exhibit that will be at the Paul Smith's College VIC from 17 May to 7 June. The opening reception will be Friday, 17 May, from 5:00 - 7:00 PM.
The following regional artists will participate in the show: