Feathers and Fibers Art Exhibit
1 May - 1 September 2016
Reception: Sunday, 22 May 2016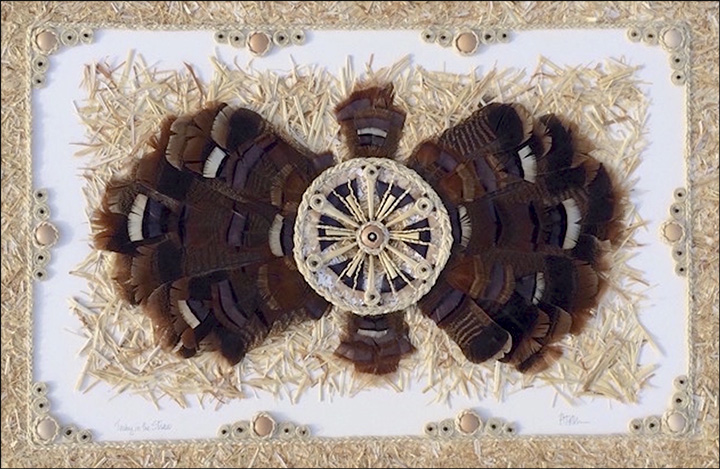 Unique pieces by artist Anne Hughes are on display in the VIC Sun Space Gallery. Anne Hughes works in grasses, rushes, sedges, feathers, bark, ferns and a multitude of other textures, all natural in each piece. The artist will host a reception on Sunday, 22 May, from 3:00 to 5:00 PM. Come enjoy the show and enjoy some light refreshments.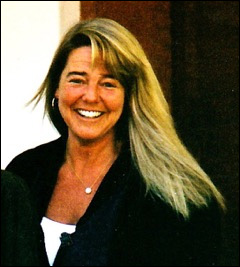 About the Artist: Born and raised in Richmond, VA, Anne Hughes has spent every summer of her life just north of Paul Smiths in the Adirondacks. Her passion for all things natural – and the desire to "create" using nature's treasures as her medium – stemmed from countless hours spent in the woods and walking along the roadsides. She moved to San Francisco in 1986, and then to the Napa Valley in 2000, where she became obsessed with the beauty of grasses and the amazing diversity of bird feathers. She has mastered the art of preservation, and, with a keen eye for detail, has developed a truly unique style of art. In June of 2015, Anne moved to Paul Smiths, the tiny community she now calls her home.
After receiving a BA from the University of Richmond in Art History in 1982, Anne went into the English antiques business, as well as catering and residential renovations. She spent a year working at a gallery in Soho in New York City. After moving to the Bay Area, she taught art to elementary students in Marin County for three years and ran summer art camps for numerous years as well. Anne is currently a member of NorthWind Fine Arts in Saranac Lake, as well as a professional member of Saranac Lake Artworks.
With no formal art training, Anne creates unique compositions using ordinary commonplace things found in nature. "To find the unexpected beauty of anything natural – like the "wrong" side of the Adirondack white birch bark, or the different stages of development of the flowers and stems of grasses, sedges and rushes (destined to be mowed by the highway maintenance crews), or the incredible beauty of bird feathers…… and to take them and compose something creative and unique - that is what excites me the most. That is my true passion. And I believe there is no better place on Earth to pursue my passion than right here in the Adirondacks."
All feathers used in creating Anne's artwork were obtained from domestic fowl or legally-hunted game birds, in compliance with the Migratory Bird Treaty Act of 1918.