Art Exhibit: Creative Companions
13 November - 22 December 2012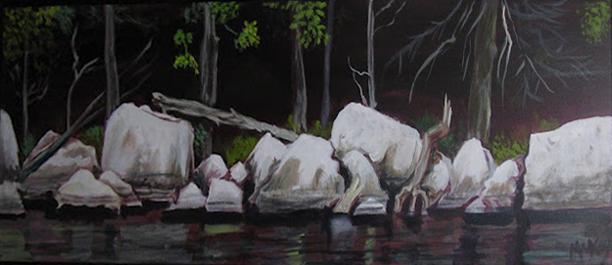 Painter Gail McKay and photographer Jeri Wright will exhibit their works at the Paul Smiths VIC from 13 November to 22 December 2012.
Gail McKay grew up in Rochester, New York, and attended Skidmore College as an Art major, graduating with honors in Painting. She was employed as a mechanical draftsperson and graphic artist in her working years in Schenectady, while exhibiting and selling with the well-known and respected Oak Room Artists group.
After moving to Lake Placid in the late 1970s, Ms McKay continued working in graphic arts and painting and exhibiting. She was awarded "Best in Show - Landscape" in the 2005 Arts Council for the Northern Adirondacks Cover Art Show at the Lake Placid Center for the Arts. She also won first place in the Delaware County Fair and an Honorable Mention in the recent "Life on the Lakes" art show at the Paul Smiths VIC. Her work has been selected for exhibition in the current juried show at the Lake Placid Center for the Arts. Ms McKay is a member of the Saranac Lake Art Works. Her work is on permanent display at Balanced Bodywork and Massage above High Peaks Cyclery in Lake Placid. Her work is also in several private collections.
Ms McKay has been a graphic designer and illustrator, painter, and decorator of wooden products. She has had several commissions for house portraiture. Ms McKay's interests have recently expanded to include animal portraiture and landscapes with very extended views. Her favorite place to find inspiration is while photographing subject matter while paddling in her Hornbeck canoe on our beautiful Adirondack waters. Ms McKay lives in Saranac Lake.
Jeri Wright has lived in the Adirondack Mountains of northern New York for over three decades. There, she has photographed the endless diversity of light and shadow, colors and shapes that come with each passing season. Although she has photographed the varied landscapes of the United States and Europe, the Adirondacks remain the source of her inspiration and creative motivation. Ms Wright's sixty-year career as a professional photographer began with advertising photography and portraiture with some photojournalism along the way. With the move to the Adirondacks, her eye turned to the natural environment. As a result, her images exhibit the spontaneity of the photojournalist, and yet, the studied composition of the portrait photographer. Indeed, her business card offers a succinct identity – Natural Expressions by Jeri Wright.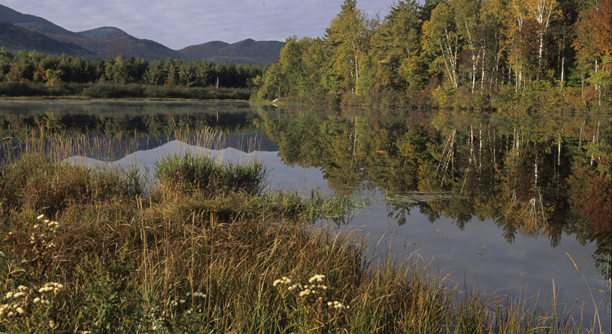 Among Ms Wright's credits are many regional, national and international exhibits and awards; solo or featured artist shows, juried competitions and two Kodak Coloramas in New York's Grand Central Terminal. A feature story on the Coloramas, including Jeri's work, can be viewed at the Kodak web site.
A great number of corporations and individuals display her images in their collections, including The International Center of Photography and the former First Lady, Mrs. Lyndon B. Johnson. Her work has also been published in countless magazines, corporate literature, greeting cards and books. Most recently from over 13000 world-wide entries, Jeri was named a Nominee in the prestigious 2011 Photography Masters Cup International Color Awards.
Ms Wright attended Connecticut College and is a graduate of the Rochester Institute of Technology, Department of Photography. She has been a member of the North American Nature Photographers Association and, previously, had been a long-term member of the American Society of Media Photographers.
Still using traditional film for transparency originals, her images are reproduced from a digital scan as either a continuous tone lightjet Crystal Archive print or an inkjet Giclee print on watercolor paper. Only archival materials are used throughout the process and finishing. Images may be original or reproduced in limited edition. Ms Wright's studio in Wilmington may be visited by appointment. To view some of Ms Wright's work, visit the Art Exchange at: http://www.art-exchange.com/search_result.aspx?ArtistId=44533. Contact information: