Art Exhibit
20 May- 18 June 2012
Opening Reception: 5:00 - 7:00 PM, 20 May 2012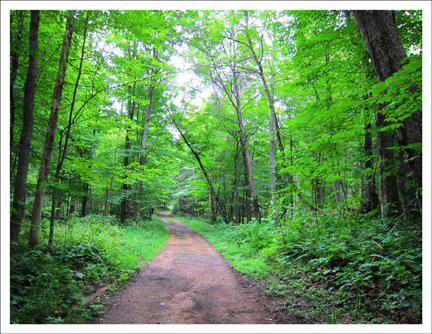 Artists Edith Urban, Lee Ann Sporn and Ron Pederson will be on hand on 20 May 2012 at 5 PM to discuss their work, which will be on display through 18 June.
Edith Urban does Adirondack oil landscape paintings, one-of-a-kind handbags and totes, hand-made quilts, jointed Teddy Bears, hand-painted pillows, and needle-felted wool animal sculptures.
Ron Pederson is an artist and woodworker, who has been an avid digital photographer for about 2-years. He holds BA and MFA degrees in fine art, worked as a college art instructor, an illustrator, an architectual draftsman and engineering draftsman before working in the aerospace industry for 25 years. The majority of his photographic images are taken on his own property, or within 15 miles of his home in the forest. In the last 2 years his work has been juried into regional, national and international photography and art exhibitions/competitions.
Lee Ann Sporn, who trained as a biologist, paints local flora and fauna in a scientific, illustrative style, working in watercolor. She has recently enjoyed painting in oil, which allows her to better capture atmospheric effects, and allows her to better express the romantic connection that she feels with her subject.