Armchair Lecture Series:
Fungi and Fiber
Thursday, 23 October 2014
7:00 - 8:30 PM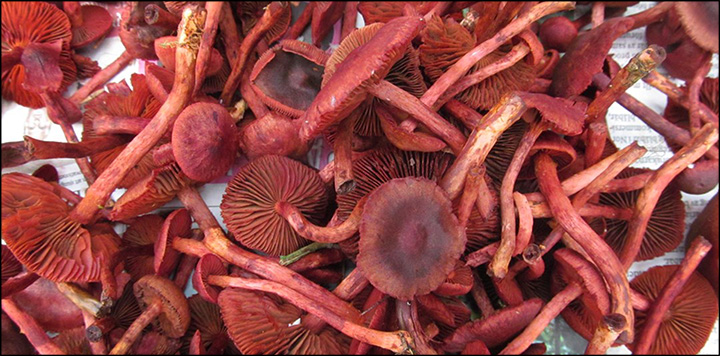 Susan Hopkins will be at the VIC for a presentation on her trip to Estonia for the 16th Annual Fungi and Fibre Symposium. The symposium was held 9 to 14 September in Otepää, Valga County, Estonia.  The presentation will begin at 7:00 PM in the VIC auditorium.  Cost: $5/person and free for Friends of the VIC and VIC volunteers.
Mycologist Susan Hopkins, who lives in the Saranac Lake area, is a member of several professional organizations, including the North American Mycological Association and the Northeast Mycological Federation. She has been the featured guest speaker at numerous seminars, lectures and workshops throughout the country. She leads the popular Mushroom Walks at the Paul Smiths VIC during the summer and fall.